Sound Level Meter
AutoTest® Digital Sound Level Meter digunakan untuk mengukur dan memantau tingkat kebisingan klakson dan kenalpot untuk memastikan bahwa tingkat volume berada dalam toleransi atau kisaran yang diharapkan dalam aplikasi industri atau peraturan yang telah ditetapkan sesuai negara masing-masing.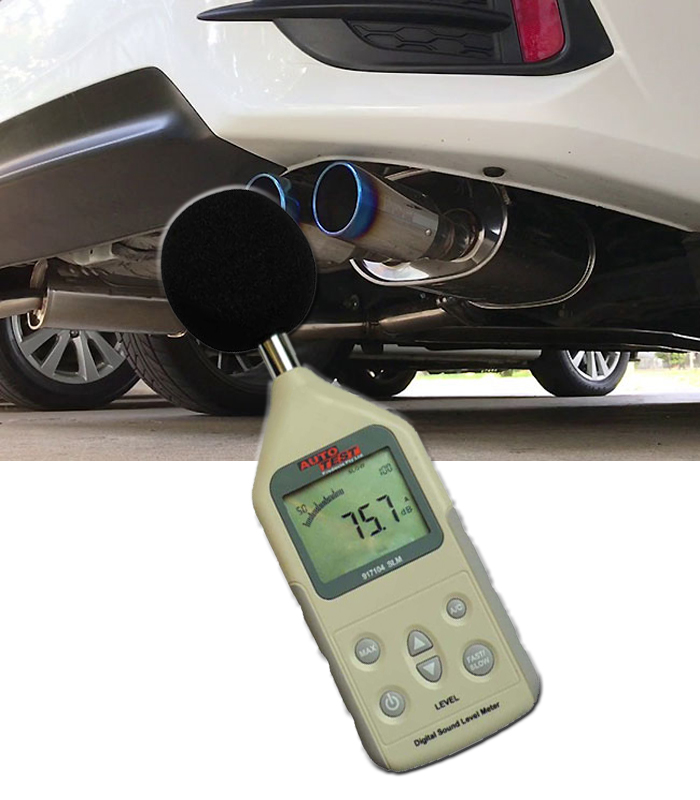 Alat uji kebisingan suara dan getaran ini digunakan untuk menguji volume suara dari kenalpot dan kelakson untuk sebagai pemeriksaan laik jalan yang dilakukan oleh Pemerintah yang memiliki aturan seperti Dinas Perhubungan Transportasi Darat dan Lingkungan Hidup.
Kegunaan lain termasuk studi kebisingan jalan untuk mengatur noise yang timbul di sepanjang jalan raya dan juga untuk memastikan konser dan acara publik mempertahankan volume yang dapat diterima dalam peraturan lokal. Sensitivitas dapat disesuaikan untuk kondisi dan lingkungan sekitar yang berbeda.
Operation Directions
Turn on power.
Select desired response and weighting, also select desired range.
If weighting for general noise sound level, please select dBA.
If the sound source consists of short bursts, set response to FAST.
To measure average sound level, use the SLOW setting.
When MAX mode is chosen, the instrument will capture and hold the maximum noise level.
Standard: EC651 TYPE 2 & Ansi S1.4 TYPE 2 for sound level meters
Range 30 - 130 decibel
Sound level meter atau pengukur tingkat suara juga dapat digunakan untuk memantau tingkat suara di tempat kerja, seperti pabrik dan area kerja terbuka, dan memastikan bahwa karyawan dipandu untuk memakai pelindung pendengaran saat tingkat kebisingan yang berlebihan terjadi. Ini juga biasa digunakan di lokasi konstruksi ketika mesin komersial seperti ekskavator dan buldoser dll digunakan
Features :
The unit complies with IEC651 TYPE 2 & Ansi S1.4 TYPE 2 for sound level meters
Instantaneous level measurement
Measurement range: 30 - 130 decibel
With two equivalent weighted sound pressure levels, A and C
Fast and slow modes
AC output for frequency and analyser level recorder, FFT analyser, graphic recorder etc
Specification
Accuracy: ±1.5dB
Frequency Range: 31.5Hz to 8.5kHz
Linearity Range: 50dB
Measuring Level: 30 - 130dBA, 35 - 130dBC
Frequency Weighting: A, C
Digital Display: 5 digits
Resolution: 0.1dB
Bar Graph: 50dB scale at 1dB step for monitoring current sound pressure level
Display Period: 50mS
Level Ranges :

30 - 80dB; 50 - 100dB
60 - 110dB; 80 - 130dB
Overrange indicator; underrange indicator

AC Output: 1.707 Vrms at FS output inpedance approx 600Ω
DC Output: 100mV/ dB output impedance approx 1000Ω
Time Weighting: Fast/ Slow
Microphone: ½inch Electret Condenser Microphone
Power Supply: 1 x 9V alkaline cells or DC 9V adapter
About 30hrs (alkaline cells)
Self Calibration Time: 10 sec (at turn on)
Operating Temp & Humidity 0°C - 40°C / 10% to 80% RH
Storage Tempe: -10°C to 60°C