Combiline 4 in 1
Compact Testline 4 in 1 seri jalur inspeksi mobil: Roller Brake Tester, Weighing unit, Suspension dan Side slip tester telah banyak digunakan di bengkel-bengkel, terutama di gedung pengujian kendaraan bermotor serta perusahaan pabrikan kendaraan bermotor di Indonesia. ALat ini juga telah digunakan di beberapa Universitas Automotive dan Lembaga Ilmu Pengetahuan Indonesia (LIPI).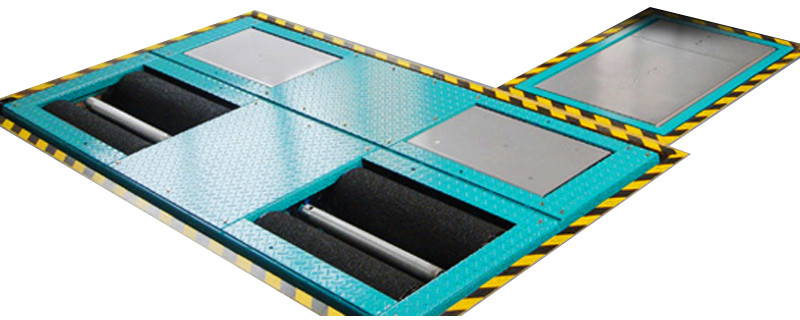 Alat Uji Rem Kendaraan Bermotor dengan kapasitas up to 4.5 Ton yang dikombinasikan dengan timbangan, suspensi dan kincup roda.
Menggunakan cara ilmiah, cepat, dan andal tidak hanya dapat memastikan keamanan kelaiakan kendaraan tersebut, tetapi juga mengurangi jumlah pengeluaran biaya untuk perbaikan yang sekaligus.
Perselisihan kualitas antar pabrik dapat secara efektif meningkatkan kualitas perbaikan dan kualitas layanan itu sendiri, sehingga meningkatkan manfaat ekonomi perusahaan dan membangun citra bengkel mobil yang baik.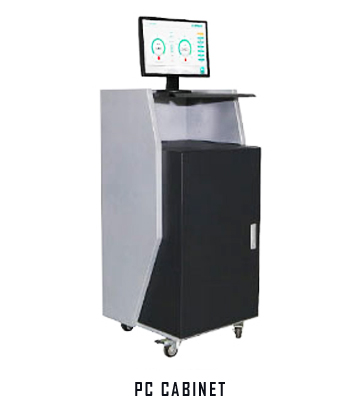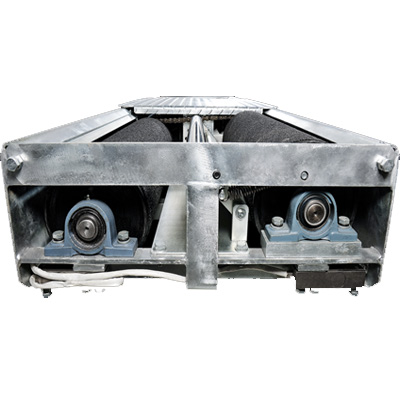 Combiline Testing :
Main Equipment: Roller Brake & Weighing testing, suspension testing, sideslip testing
Auxiliary equipment: vehicle speed testing, Sound level meter, headlight tester, exhaust gas tester, pedal force, wireless remote control
Brake Features :
High efficiency due to automatic test procedure
Quick detection of all brake measurement data
Guided information showed on the display
Hot-dipped galvanized roller set frame
Test speed 5,1km/h
Test load up to 4t
Electromagnetic motor brake as drive out support (as option)
Roller cover plates (as option)
Motorcycle cover plates (as option)
Column or swivel arm mounted analog display (LED) (as option)
4 Wheel-Drive-Kit (as option)
Extendable to test lane
Robust radio remote control (as option)
Roller driven-out program (air-lifter/motorlock system) (as option)
Fits into all common foundations (for replacement business)
Ground, column or wall mounted control box
Standard RS-232 & LAN communication port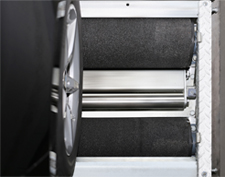 Aksesori seperti 4WD, tampilan analog, dukungan drive out, dan versi remote control radio tersedia. Karena transportasi yang sangat berkembang di seluruh dunia, bisnis transportasi membutuhkan semakin banyak kendaraan yang beroperasi di jalan raya. Oleh karena itu, keselamatan, khususnya salah satu kendaraan pribadi menjadi isu utama dalam pengujian kendaraan. Bagaimana mendekati hasil tes kinerja keselamatan kendaraan yang paling nyata juga menjadi tanggung jawab sosial bagi Pemerintah selaku pemangku kebijakan atas kelaikan jalan.
Kombinasi alat terdiri dari: Alat Uji Rem, Timbangan, Suspensi dan Kincup Roda semua itu dalam satu sistem program operasional.
4 in 1 Combiline, cocok sekali digunakan di Bengkel-bengkel, perusahaan automotive, Universitas dan Lembaga Ilmu lainnya yang berhubungan dengan Automotive itu sendiri.
Dilengkapi dengan kit penggerak empat roda, ideal untuk kendaraan 4WD.
Alat uji suspensi model C-ESC20 digunakan untuk mendeteksi berat roda kendaraan bermotor di bawah beban statis, tingkat penyerapan perangkat suspensi (shockabsorber) kendaraan suspensi independen, dan perangkat untuk mendeteksi perbedaan tingkat penyerapan koaksial kiri dan perangkat suspensi roda kanan, terutama untuk menguji kinerja perangkat pengurang getaran.
Suspension Features :
The product implements the standard JT/T448-2001, and configures the EUSAMA measurement standard to meet the requirements of national and industry standards;
Equipped with high-precision non-contact sensor, stable performance and simple maintenance;
The interface is easy to operate, easy to learn and use, and the test results are displayed in charts and curves, which is convenient for comparing the situation before and after suspension maintenance;
Industrial control computer test system, the system has overload protection function;
Fast speed, high accuracy of test data, good repeatability, standard RS-232 serial communication interface;
Side Slip Features :
Equipped with integrated structure, multi-roller support mechanism, dustproof and maintenance-free;
Equipped with micro-processing high-precision displacement sensors, fully intelligent instruments, good reliability, easy operation and maintenance;
Equipped with upper and lower bearing support mechanism, smooth sliding, equipped with bearing guide, roller support structure, small friction and free sliding;
With analog/digital signal output interface, it is convenient to use in automatic detection system;
Double slide (linkage or separate) and single slide structure, to meet a variety of testing requirements, standard RS-232 serial communication interface;
It is optional to install a quick reset device, double front axle steering vehicle inspection, which meets the requirements of GB38900-2020 for comprehensive inspection equipment;
Optional Accessories :
Assembly frame
Assembly case
4x4 manual & automatic
Remote control
Pedal force sensor (radio version)
Pedal force sensor (cable version)
4-point-weighing system
PC connection with PC visualization (standard car software)
Swiveling roller cover plates (set)
Motorcycle cover plate
Post for analog display or control box
Moveable PC trolley (empty) for customer PC
Universal mounting kit - height compensation for pits up to 30mm